RPG Maker Unite Launch Date Finalized


April 25, Tokyo - We, Gotcha Gotcha Games (GGG) have re-announced the release date of the new RPG Maker - RPG Maker Unite. The new release date is April 27, 2023 on the Unity Asset Store.

■RPG Maker Unite Release Date Finalized -
Originally planned for an April 6th launch, RPG Maker Unite was postponed again on March 30. We apologize for the inconveniences this has caused users who are looking to build their new games with RPG Maker Unite. We have now confirmed that the launch date is on April 27, 2023 on the Unity Asset Store this time without any further delays.

■RPG Maker Unite Price Change
We wish to inform users that, due to a limitation of the Unity Asset Store always displaying prices that include taxes for Japan region being found out recently, GGG has re-adjusted the prices for RPG Maker Unite. The new price will be as follows: $99.99(excl. taxes)

■Unity Asset Store Purchase Bonus
RPG Maker Unite Early Sign-up Page https://assetstore.unity.com/packages/tools/gui/rpg-maker-unite-242177
● Mob Character Set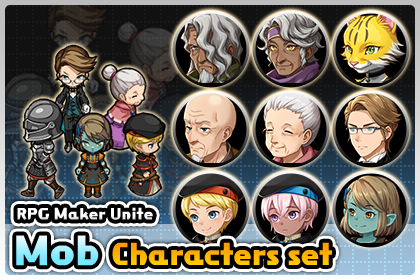 Those who entered contact info before launch and completed the transaction before May 11, 23:59 Japan Time, can download the Mob Character Set for free as an early-bird bonus.
https://create.unity.com/rpg-maker-unite
(※This pack is planned to be made available at a later date)

● RPG Maker MZ Character Pack vol.1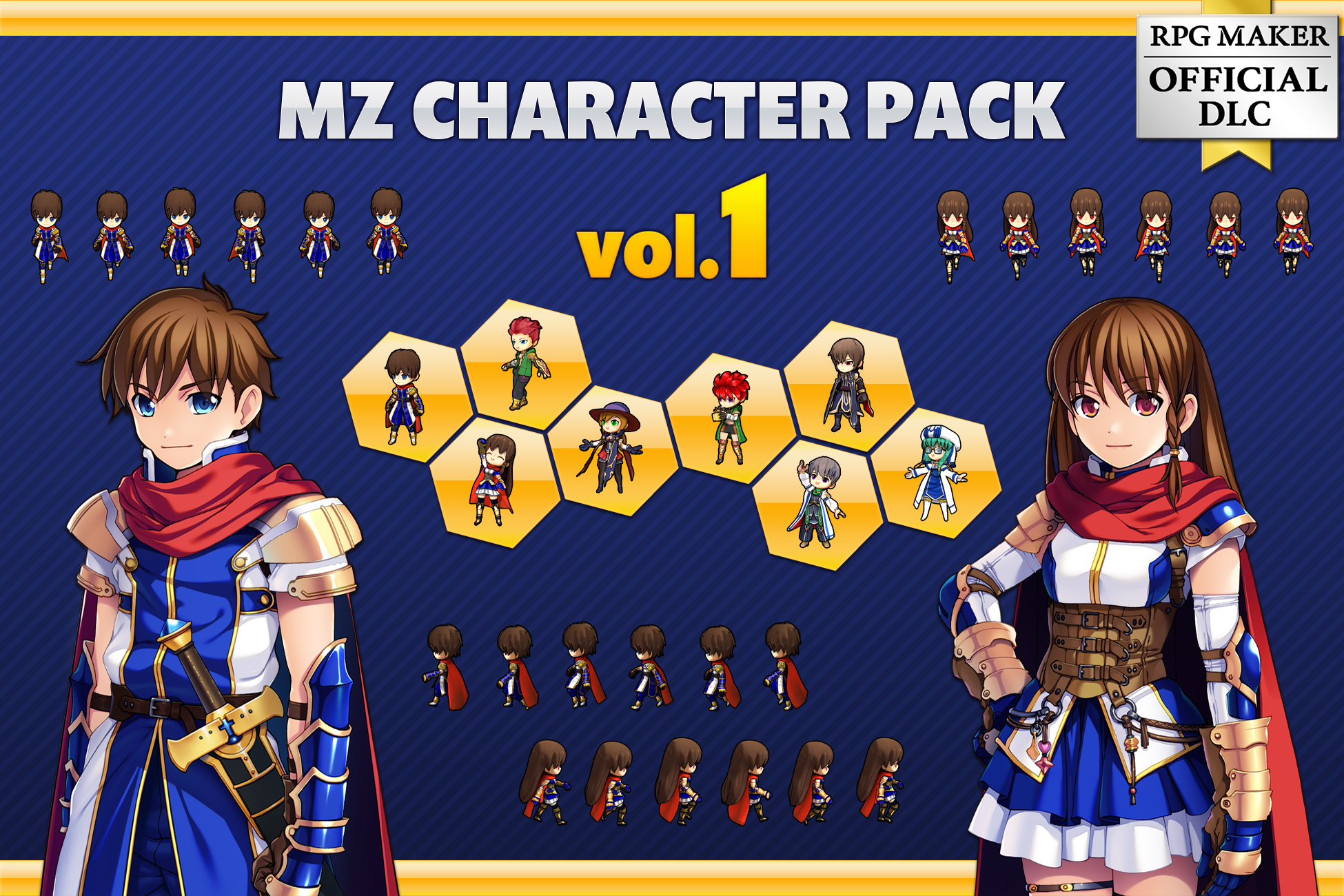 Purchasers of RPG Maker Unite from the Unity Asset Store will be able to download the RPG Maker MZ Character Pack vol.1 as a free upgrade.

■About RPG Maker Unite
RPG Maker Unite is the latest iteration of the popular RPG Maker series game engine, with the ambition this time to bring it onto the highly popular Unity Editor. Gotcha Gotcha Games' sworn mission is to help aspiring game developers to create their own games without the many hurdles of game development.
RPG Maker series has always been known for its easy-to-use eventing system and user-friendly interface. With RPG Maker Unite's codeless nature combined with Unity's powerful features, making the RPG of your dreams is closer than ever!
Product Specs:
Title
RPG Maker Unite
Supported OS
Windows / macOS
Stores
Unity Asset Store
https://assetstore.unity.com/packages/tools/gui/rpg-maker-unite-242177

Steam (2023 TBD)
https://store.steampowered.com/app/1650950/RPG_Maker_Unite/
System Requirements

※Requires 64-bit processors and operating systems.
Windows
Minimum:
OS: Microsoft Windows® 10 (64bit)
Processor: Intel Core i3-4340 or above
Memory: 8 GB RAM
Graphics: DX10, DX11, and DX12-capable GPUs / VRAM 2GB or above
Storage: 30 GB available space
Additional Notes: Display resolution of 1920x1080 or higher. (Product in development - System Requirement may change without notice)


macOS
Minimum:
OS: Mac OS 10.13 or later
Processor: Intel Core i3-4340 or above
Memory: 8 GB RAM
Graphics: Metal compatible GPU / VRAM 2GB or above
Storage: 30 GB available space
Additional Notes: Display resolution of 1920x1080 or higher. (Product in development - System Requirement may change without notice)

Developer
Gotcha Gotcha Games Inc.
Copyright
©2023 Gotcha Gotcha Games