Dear RPG Maker Unite users,
We really thank you for your continued support and patronage to RPG Maker Unite! We are terribly sorry that we had to delay the distribution of RPG Maker Unite's Early-Bird bonus assets to those who bought it within June 22nd.
We have now finalized the tools we needed to distribute the bonuses and would like to announce the procedures to redeem them.
How to redeem RPG Maker Unite Early-Bird Bonus from Unity Asset Store:
Due to the delays, we have decided to relax the rules on the Early-Bird Bonus. All users who bought RPG Maker Unite from the Unity Asset Store before 23:59 JST, May 22, 2023 are eligible to download the Early-Bird Bonus asset "Mob Character Set", regardless of the status of whether sign-up was completed.
The following is the procedure to obtain the Early-Bird Bonus:
First, find the invoice issued by Unity after purchasing RPG Maker Unite, and confirm your Invoice ID (the red circled text)


Visit the following website, and enter your Invoice ID issued by the Unity Asset Store after purchasing RPG Maker Unite:https://rpgmakerofficial.com/en/unite-mob-character-set/

If the Invoice ID and purchase date falls within May 22, a 20-digits code will be generated for use in the Unity Asset Store.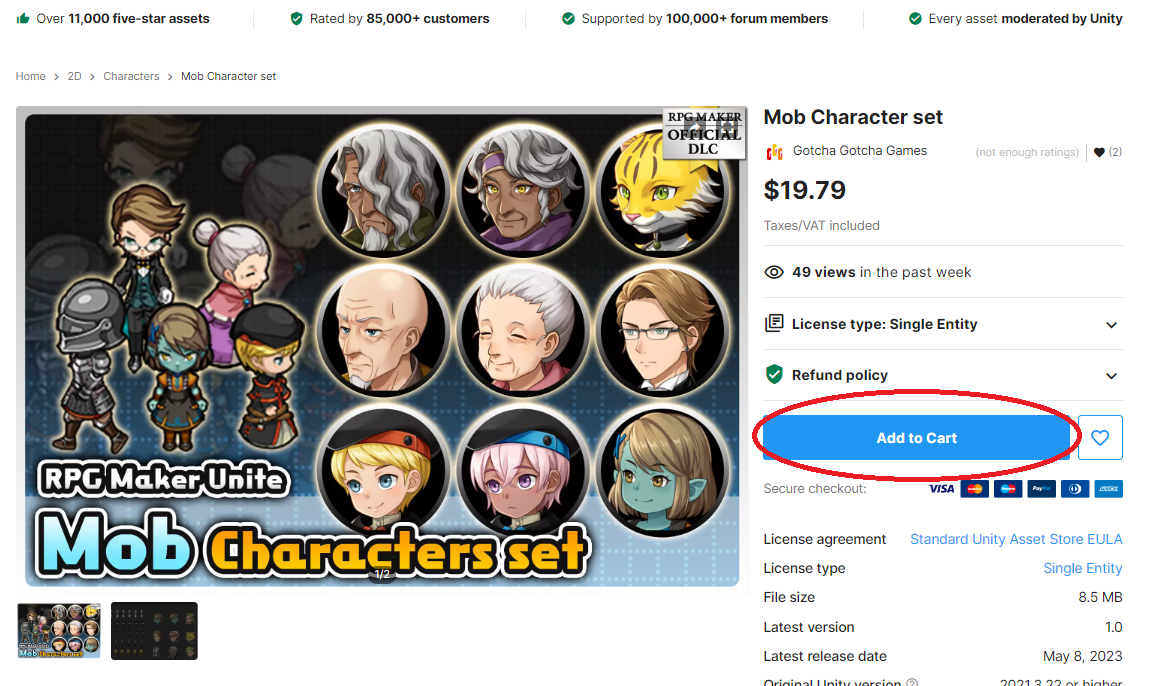 Once added, go to the checkout screen and enter the 20-digits code obtained earlier from the form at the bottom right cell in red.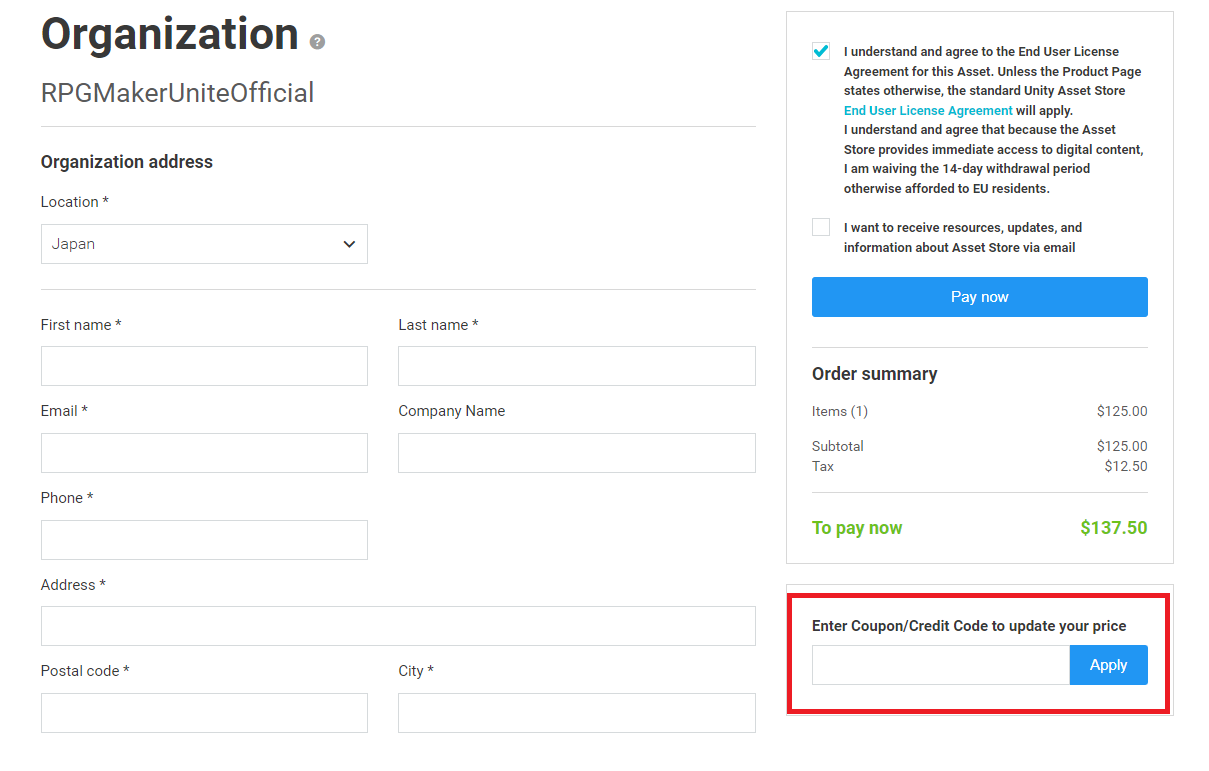 If the code is correct and reflected successfully, the Order Summary should be deducted to zero (or just the price of Mob Character Set will be deducted, if checked out together with other products)
If You Are Having Troubles Redeeming
If you are eligible but cannot obtain or redeem the bonuses, please contact us via the Contact window below:
https://rpgmakerofficial.com/en/contactform/
Please have your invoice ID and purchase date entered in the inquiry form so we can provide a smoother user support experience.