Full Patch Notes
Performance Optimization
We have continued to improve the performance of RPG MAKER UNITE since v1.00.02. As a result, its performance has become faster than the previous versions! Please refer to the images below for more details.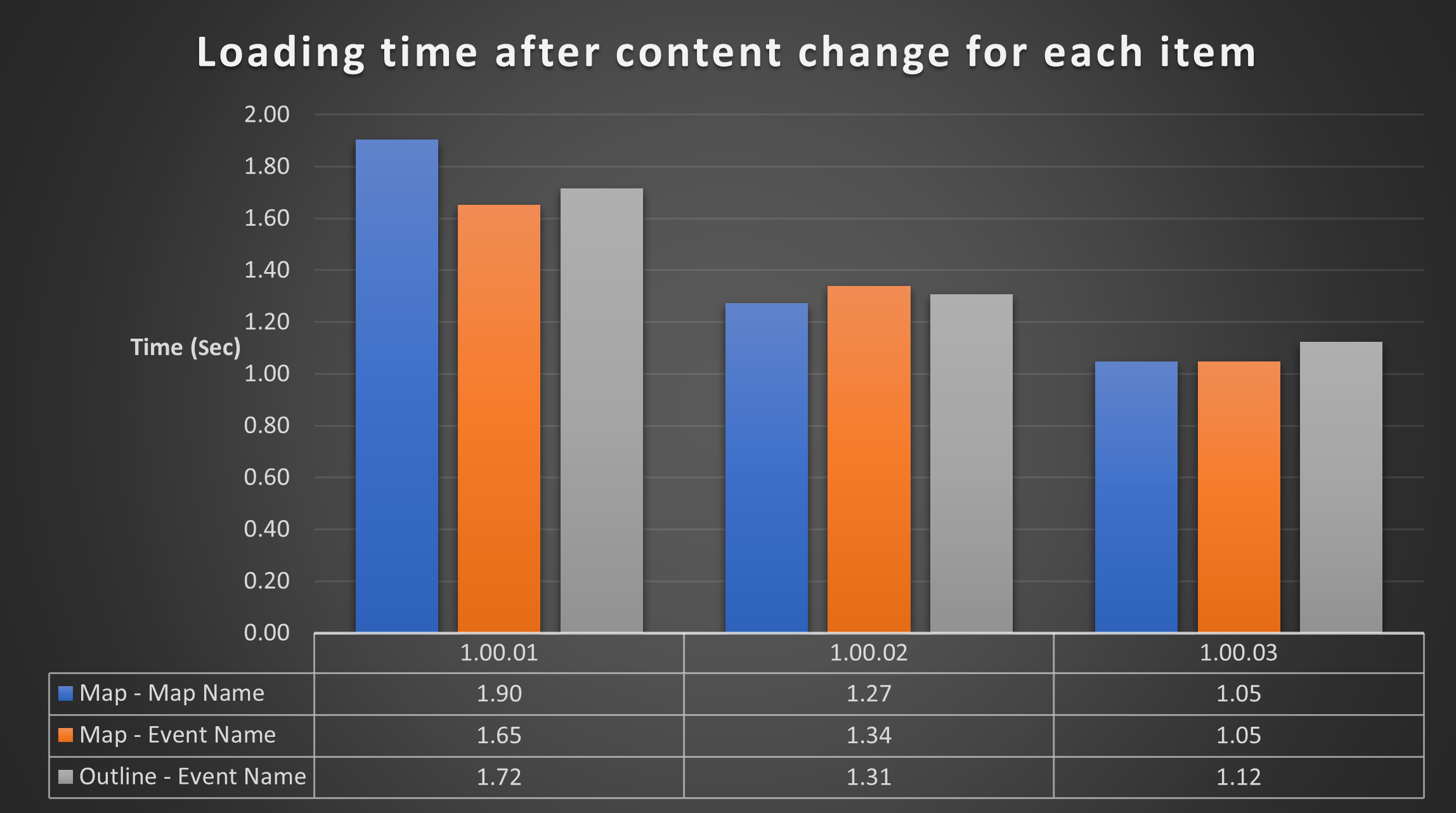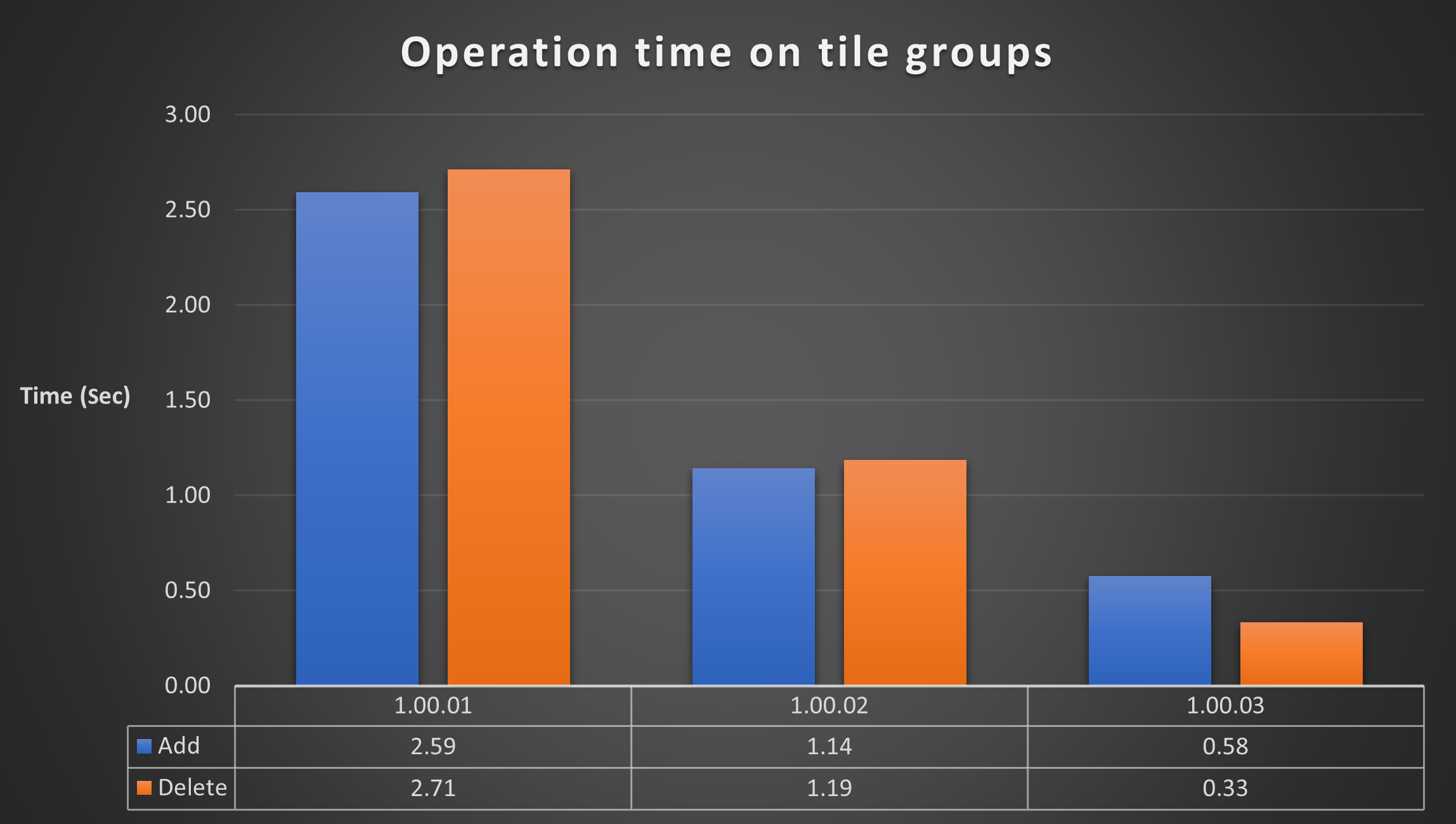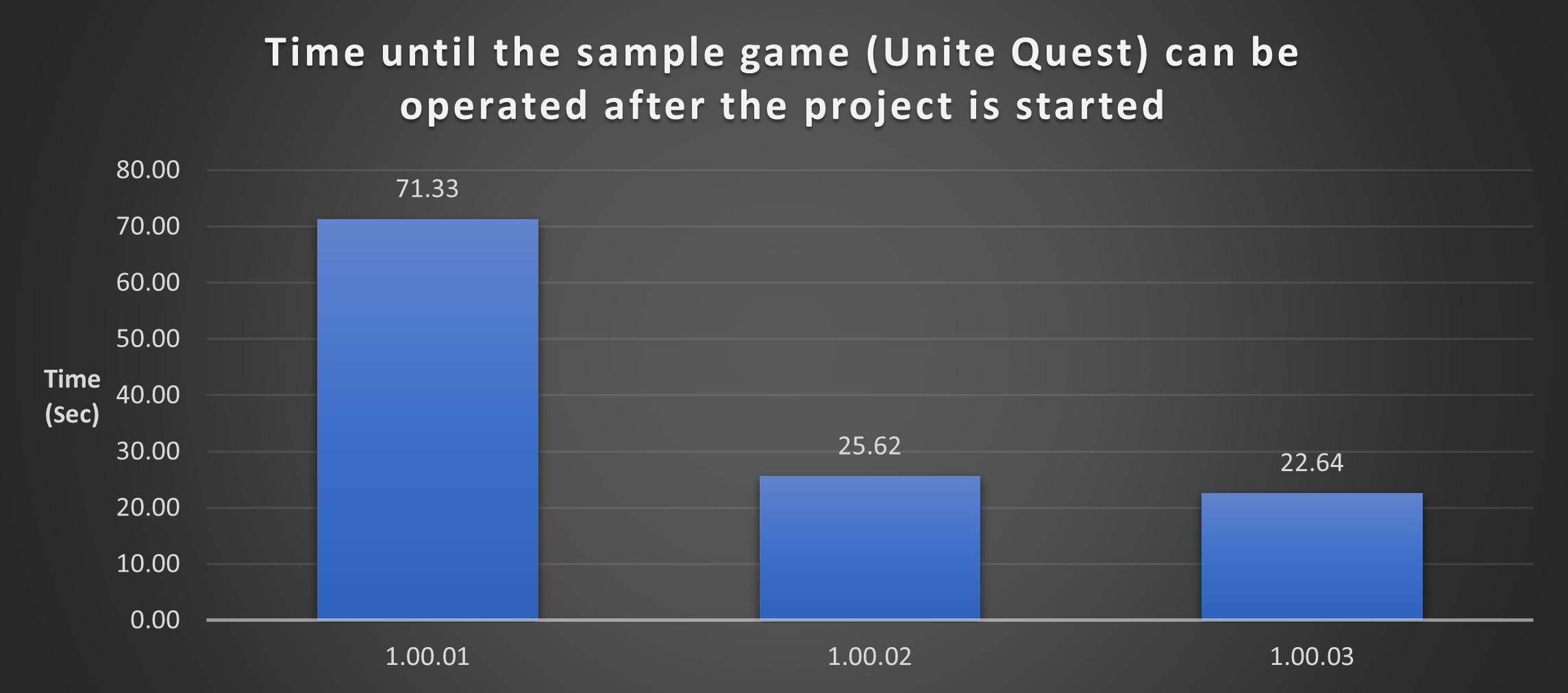 Improvements
Fixed some of the known performance / optimization issues.

Improved startup processing for RPG MAKER UNITE projects.
Improved the performance during mode changes.
Improved the performance when adding, changing or deleting tile data.
Partial improvement of performance during map editing / outline editing / event editing.
Fixes
Fixed an error that occurred when performing copy & paste with the Custom States.
Fixed an issue that "null" was generated when a user chose "Paste" for the Elements with no data copied.
Fixed an issue that "null" was generated when a user chose "Paste" for the Skill Types with no data copied.
Fixed the issue where selecting paste without selecting copy for weapon types, armor types, or equipment types duplicated the first item in the list.
Fixed an issue where copied & pasted events resulted in duplicated names.
Fixed an issue in the HP display on the menu screen where the HP gauge appeared to have a slight remain when HP was 0.
Fixed an issue where if the attack type of a skill was "none," the "Attack State" of the traits was still applied.
Fixed an issue that existing large parts vanished when a large part was registered.
Document Updates
Introduction Flow

Added "Install Unity2021.3.16" to the Supplement.

RPG Maker Unite Update Roadmap

Updated response status for the following items


Time consuming to open a Unite project, as well as changing different editor modes.
It takes the system a long time to add or delete tiles from Tile Groups - almost appear as if crashed.
After quitting test play and making some map changes on the map editor and saving project, the importing of fonts takes very long.