Example of enemy character display position
Enemy characters vary in size according to the size of the display, and the position and number of enemy characters vary according to their placement.
Display type 0001: Compact
Up to 6 units can be placed in the front row, top, middle and bottom of the back row.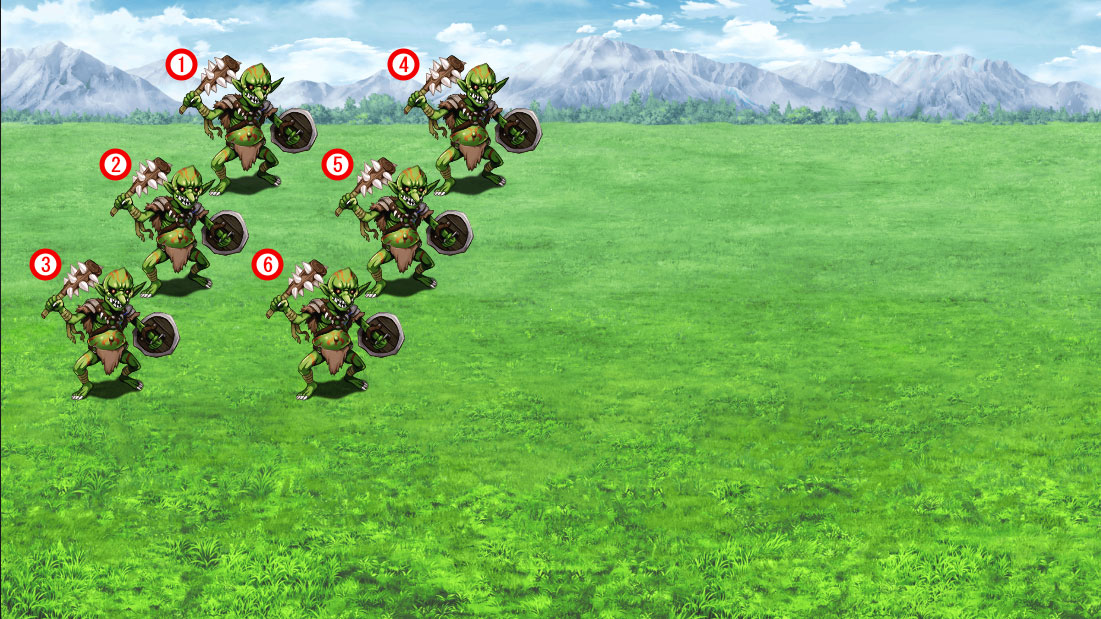 Display type 0002: Large
Up to 4 units can be placed above and below the front and back rows in combination with smaller units.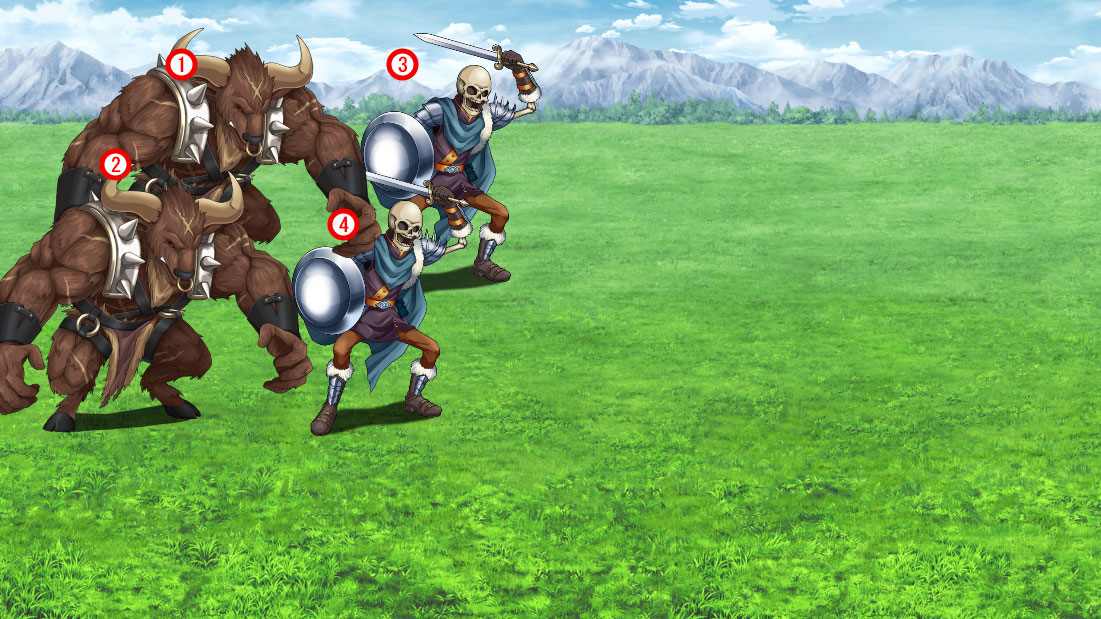 Example of small size and combination
For one large unit, a maximum of five small units can be placed.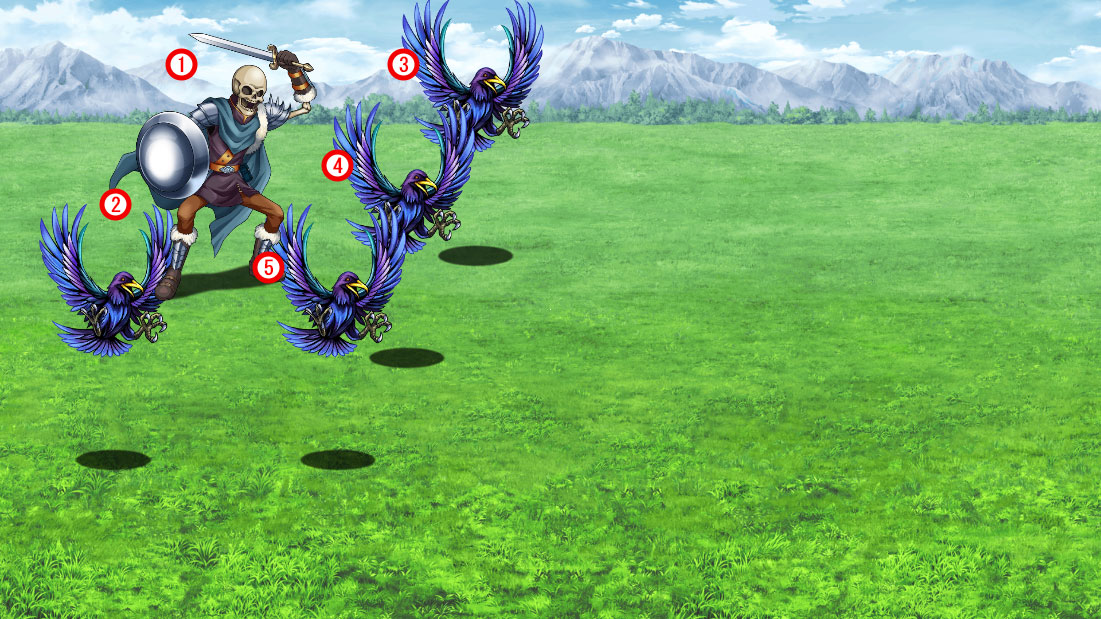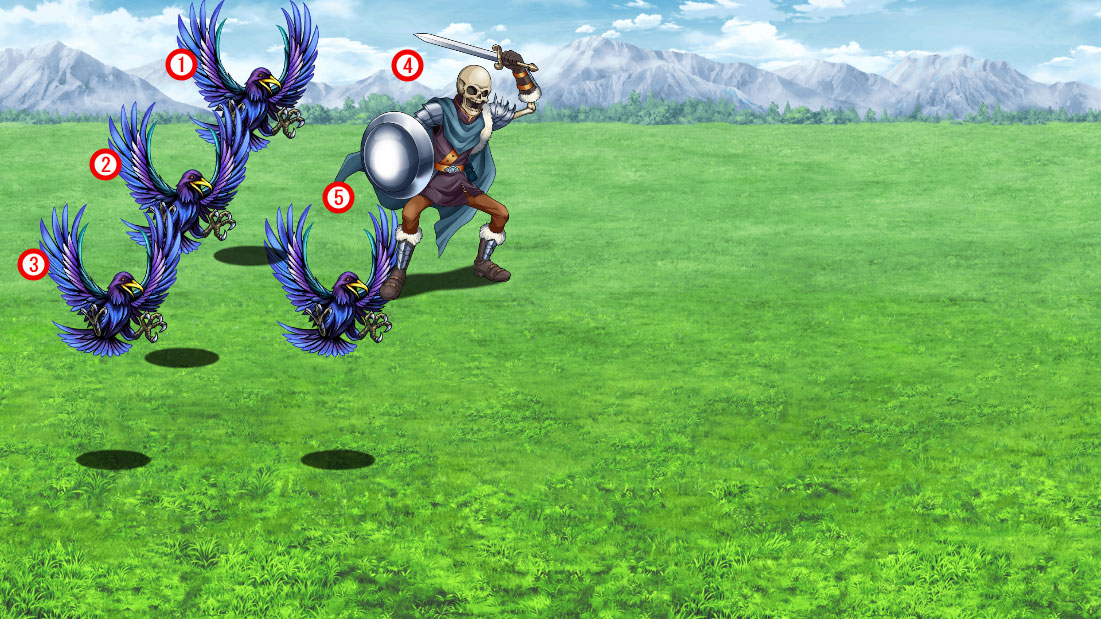 If two units are placed in either the front or back vertical rows, three units can be placed in different rows.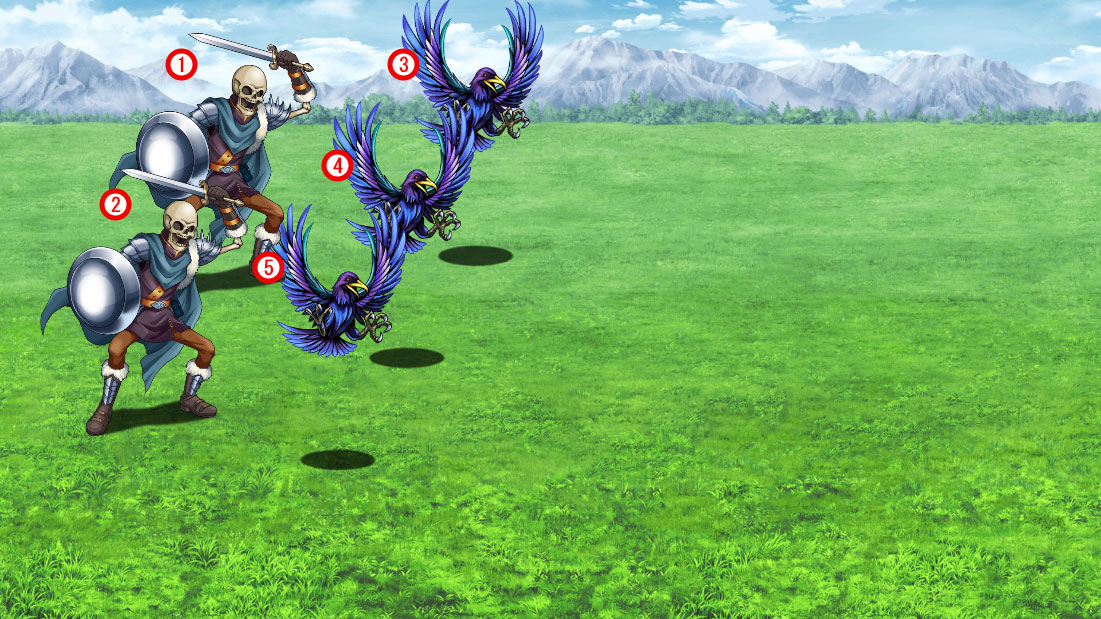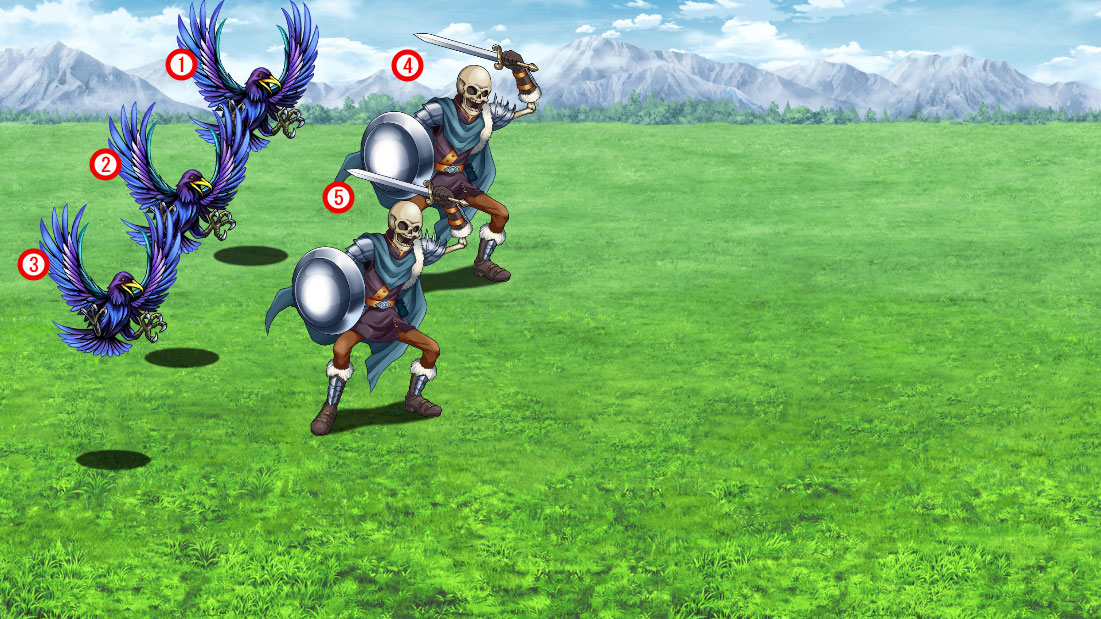 If you place one in each of the upper and lower horizontal rows in the front and rear rows, you can place one in each available horizontal row.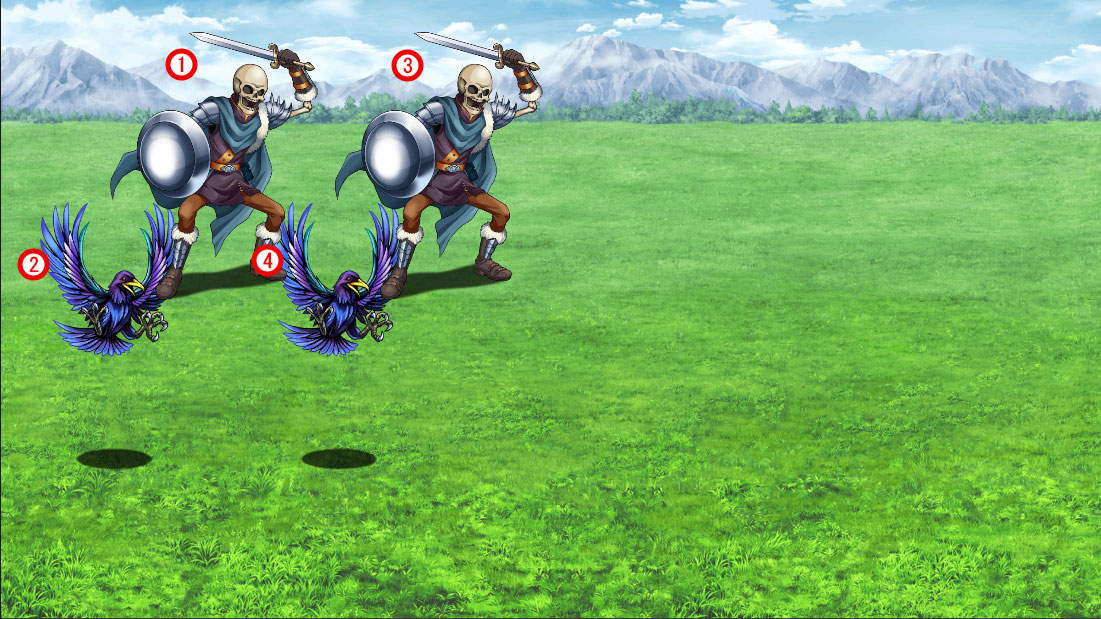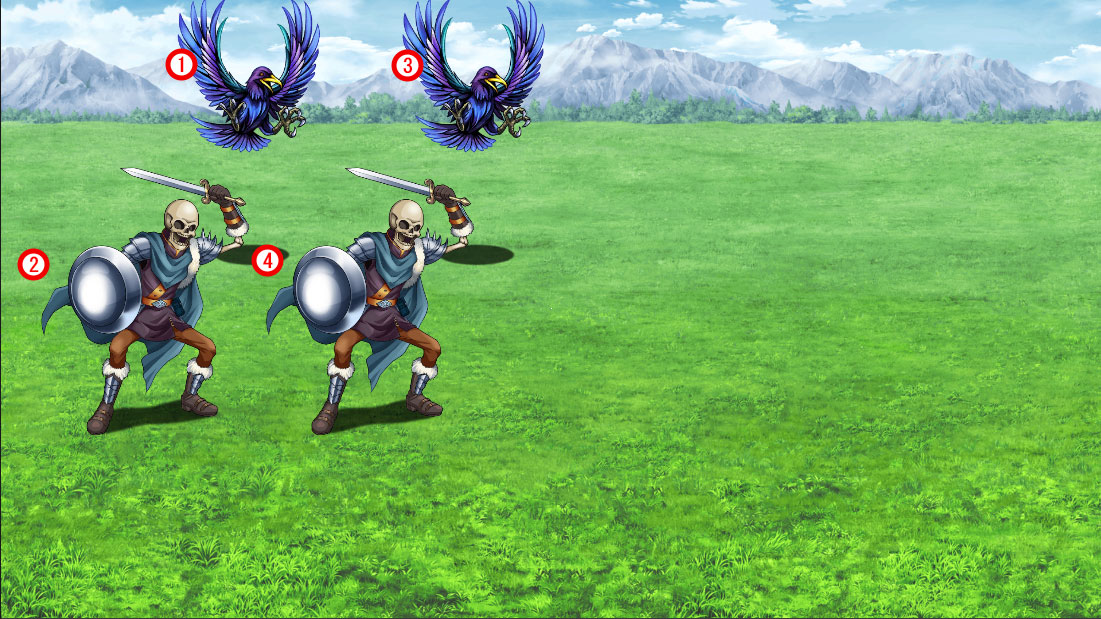 Display type 0003: Boss
Only one can be placed in the center of the back row.
Enemy characters of other display types cannot be placed.