Main features of RPG Maker UNITE
RPG Maker UNITE is not a successor to RPG Maker MZ, but a completely different product that runs on Unity.
Therefore, it is not compatible with existing project files, plug-ins, etc.
If you would like to try making RPGs with unity, or even if you have never touched RPG Maker series before, you will be able to create a challenging game.
You can create a challenging game.
Renewal of game production environment
The UI and UX have been completely redesigned to allow simultaneous editing while retaining the ease of creation previously possible.
In addition, we have further expanded the UI customization function, expanded character registration in the character master, and
The new tool for automatic input of ability values, registration of attributes, and batch management of attributes have also been added.
This makes game creation more intuitive, efficient, and stress-free.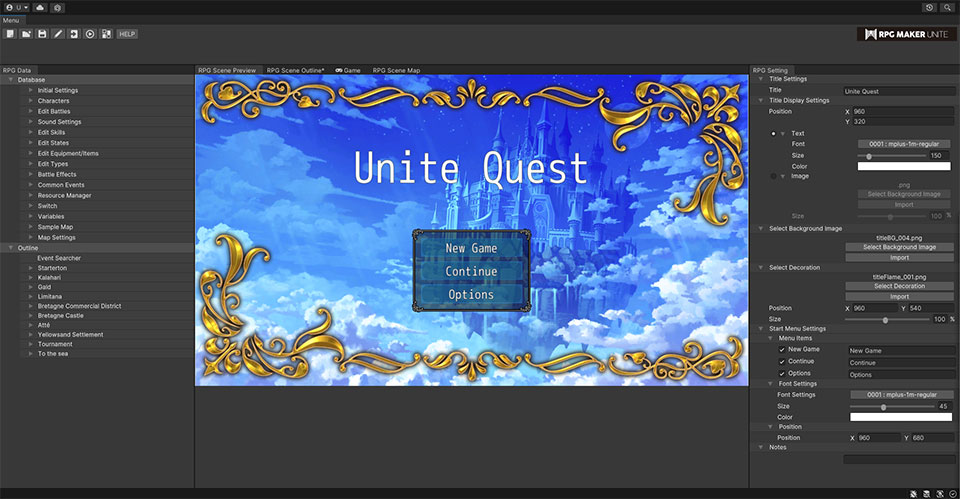 Improved gameplay operation
Not to mention playing old-fashioned homebrew games played with a keyboard,
to those that assume browser or touch operation,
Games can now be created that are easy to play in a wider variety of formats.
In addition, the introduction of full HD resolution provides beautiful graphics that enhance the immersive experience of games.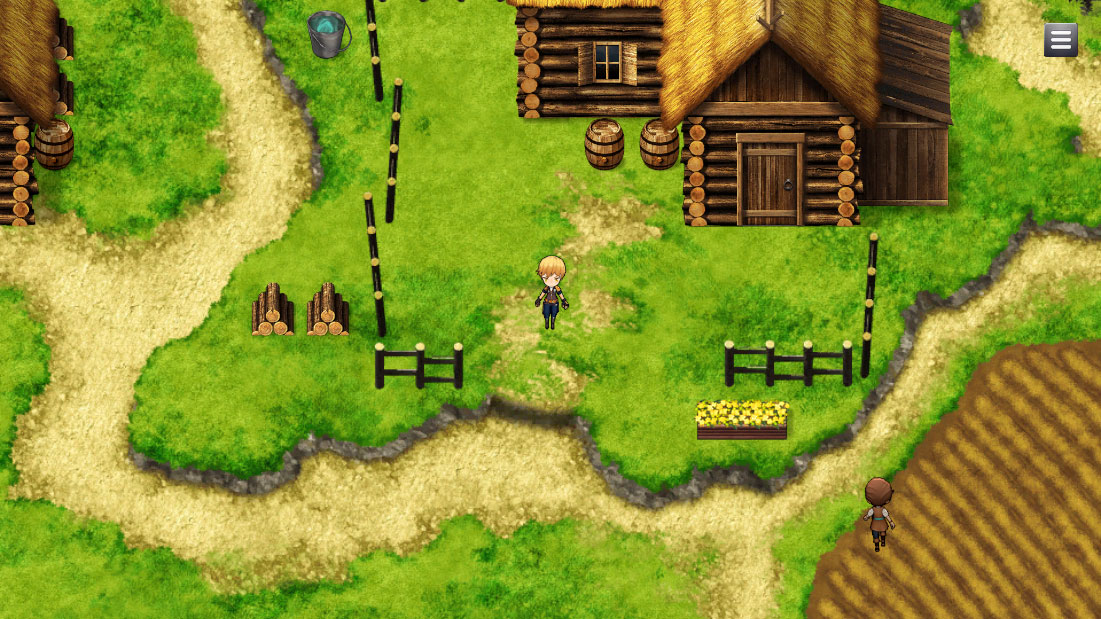 Elimination of previous data specifications, size, and frame limitations,
evolution of game UI customization features, and the addition of a layered map structure.
In addition, a wide variety of digital assets have been added,
players can now express their game preferences more freely.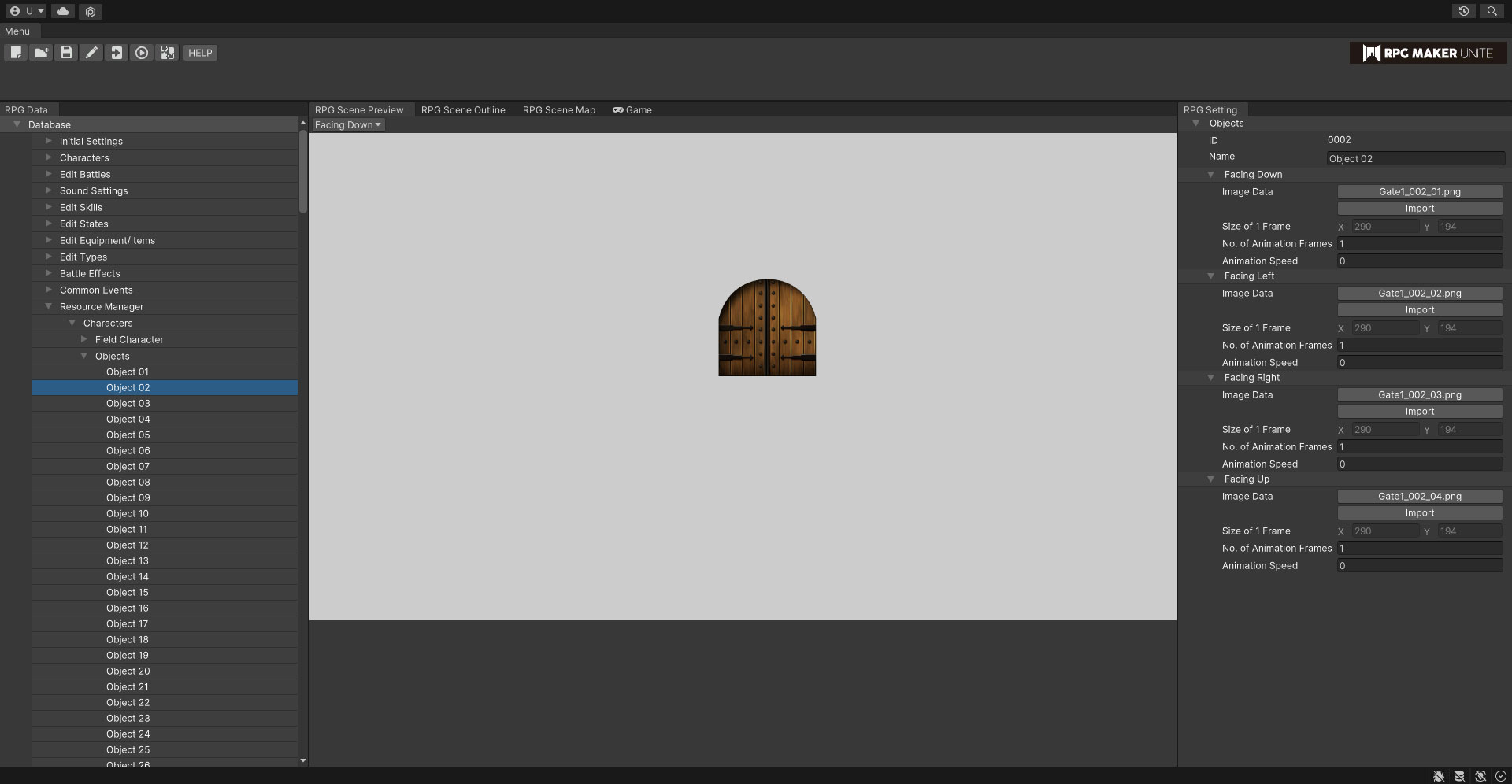 We have added an assistant tool called the "Outline Editor" that allows you to manage the story part from a bird's eye view.
This allows for more detailed adjustments and changes to the game scenario you have created.
Conversion of past data
Previous RPG Maker materials and projects cannot be converted in RPG Maker UNITE.
Therefore, if you want to play with past projects or use materials,
RPG Maker MZ is recommended.
Animation
The conventional RPG Maker series fixed the character animation in a three-pattern configuration, but RPG Maker UNITE allows you to freely set the number of frames and patterns without restrictions as long as they are within the image size.
By setting the number of frames finer, you can make the characters move more smoothly and add more excitement to the production,
You can also create your own original motion for the character's special moves.
Enhanced game expression
RPG Maker UNITE has been improved in various areas to enable more diverse game expressions.
Tile data registration, tile groups
Tile Data Registration" allows you to add tile-by-tile material to your project.
Also, for each tile, you can set the passage of playable characters, limit the currency direction,
ladders, bushes, and damage floors.
Tile Groups allow you to create your own tile groups for the maps you want to create,
You can also set the passage of playable characters, currency direction restrictions, ladders, bushes, and damage floors for each tile.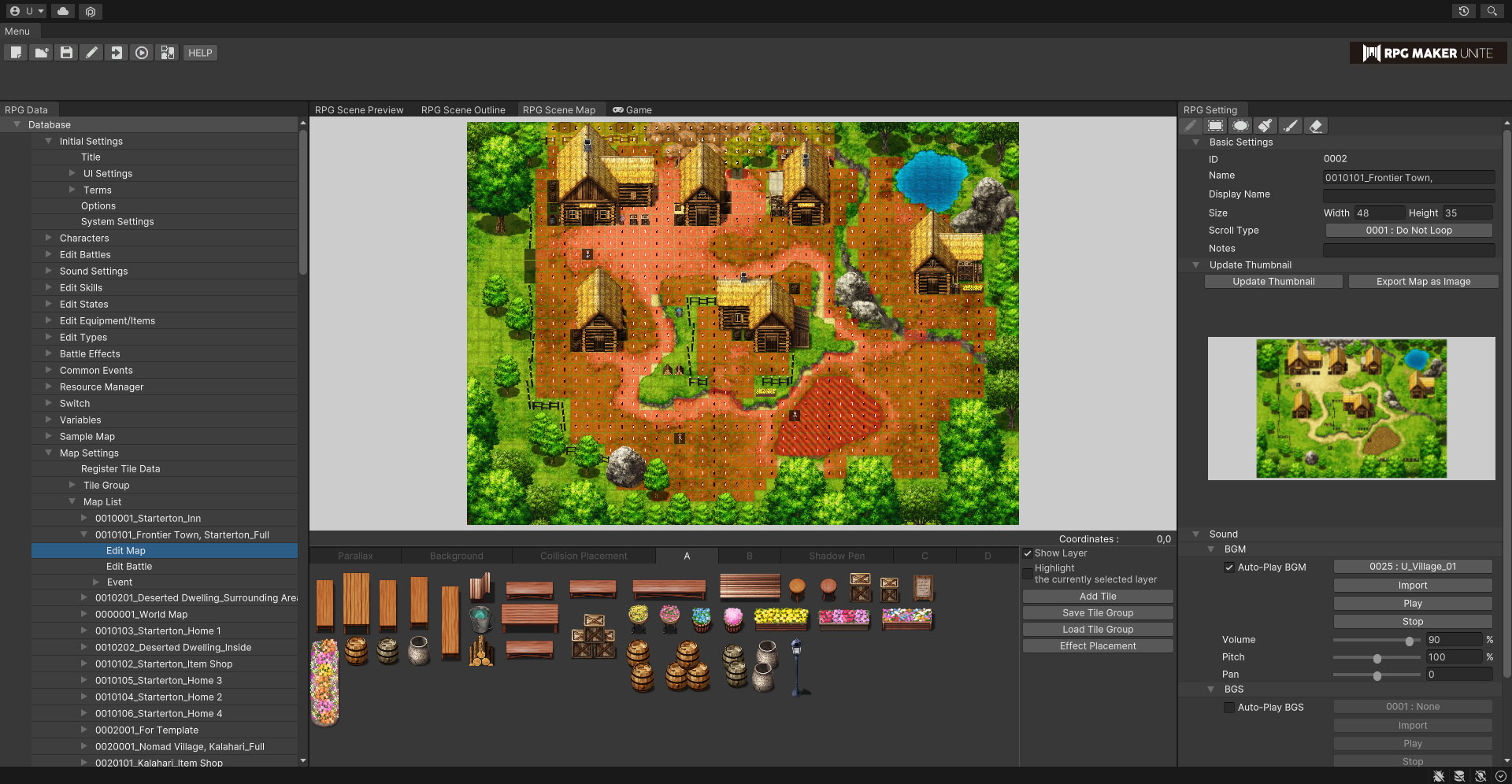 Tool for automatic entry of capability values
We have implemented a simulator that suggests values for attack, defense, etc. according to the character's occupation.
Of course, it is also possible to enter the values manually.
Addition of automatic alignment of enemy groups
In RPG Tskool MV, auto-alignment of enemy groups was only applied to the front view,
UNITE now supports auto-alignment in side view.
Addition of automatic matching function for enemy groups
In RPG Maker MV, you had to place each enemy group you created on the map one by one in order to encounter them, but in UNITE, you can register multiple enemy groups on the map.
This allows multiple enemy characters to appear automatically and randomly on the map.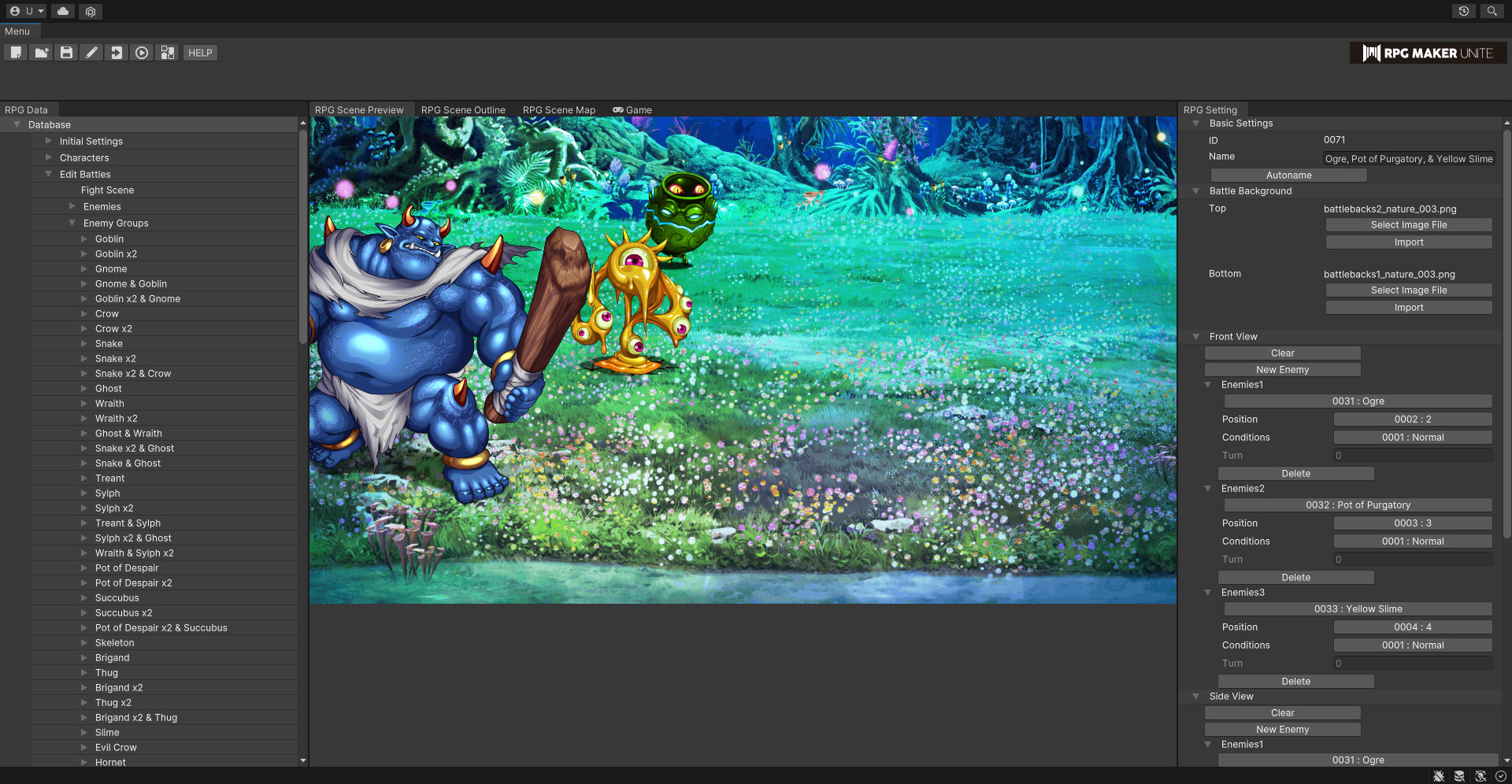 Improved game operation
Improved Graphic Representation
For the first time in the PG Maker series, full HD resolution has been introduced.
Now you can see detailed expressions and facial expressions not only on the map but also on the battle screen.
This enables game production with more vivid graphics.