Create and edit characters, vehicles, and classes that appear in the game.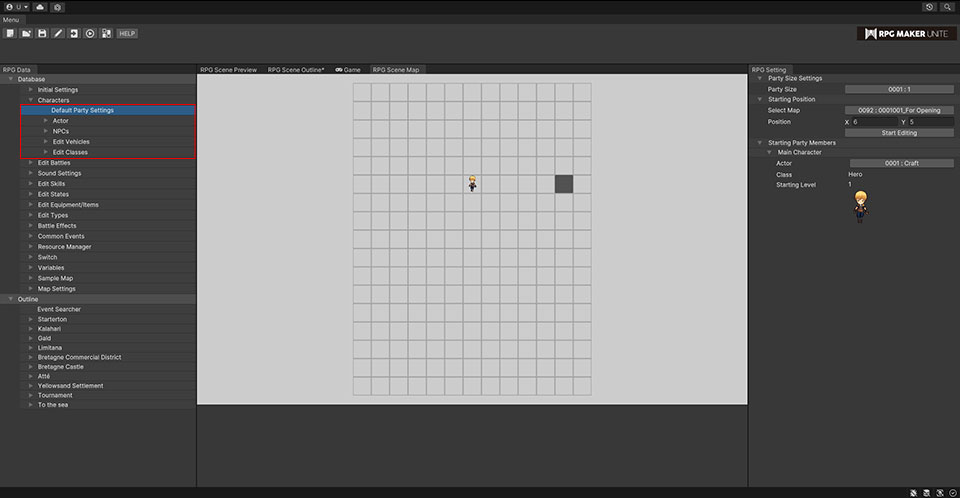 Create new characters. In addition to actors, NPCs (non-player characters) who do not participate in battles can also be created in RPG Maker Unite.
Create, edit, and delete vehicles that actors can ride. The individual settings for each map tile determine whether vehicles listed here can pass through them.
Create, edit, and delete classes that are assigned to actors. EXP Curve, Base Parameters, etc., are important settings for game balance.